THE NATURAL RESOURCES CONSERVATION POLICY BRANCH MANAGEMENT
A fact sheet illustrating how the
Natural Resources Conservation Policy Branch Management
 is a great place to work and their commitment to the OPS values: 

Trust, Fairness, Diversity, Excellence, Creativity, Collaboration, Efficiency and Responsiveness

.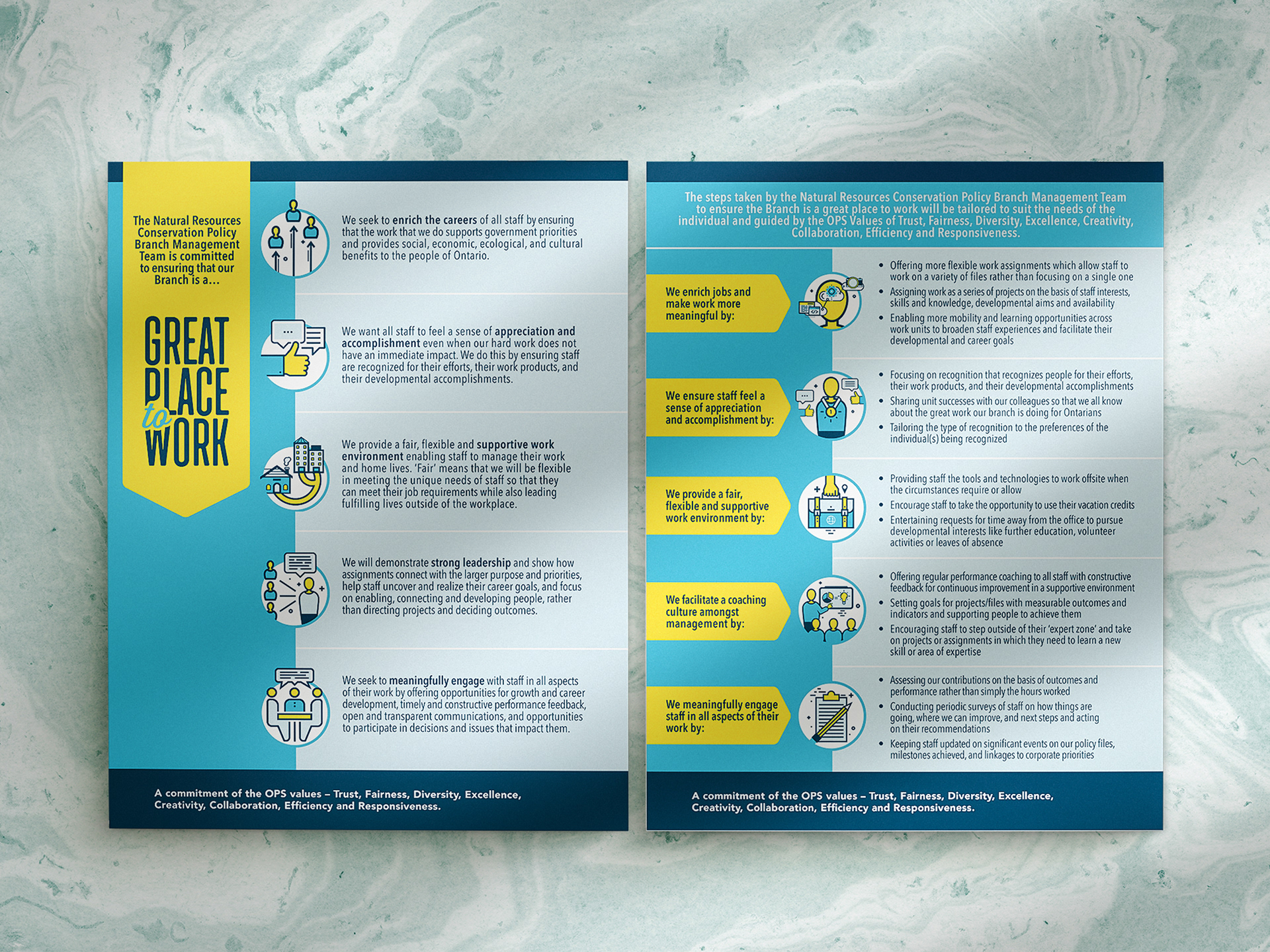 Working with various different departments within the OPP, including: Diversity and Race Relations (DRR), Community Development Section (CDS), and the Outreach Liaison Team. Creating Year-in-Review Infographics.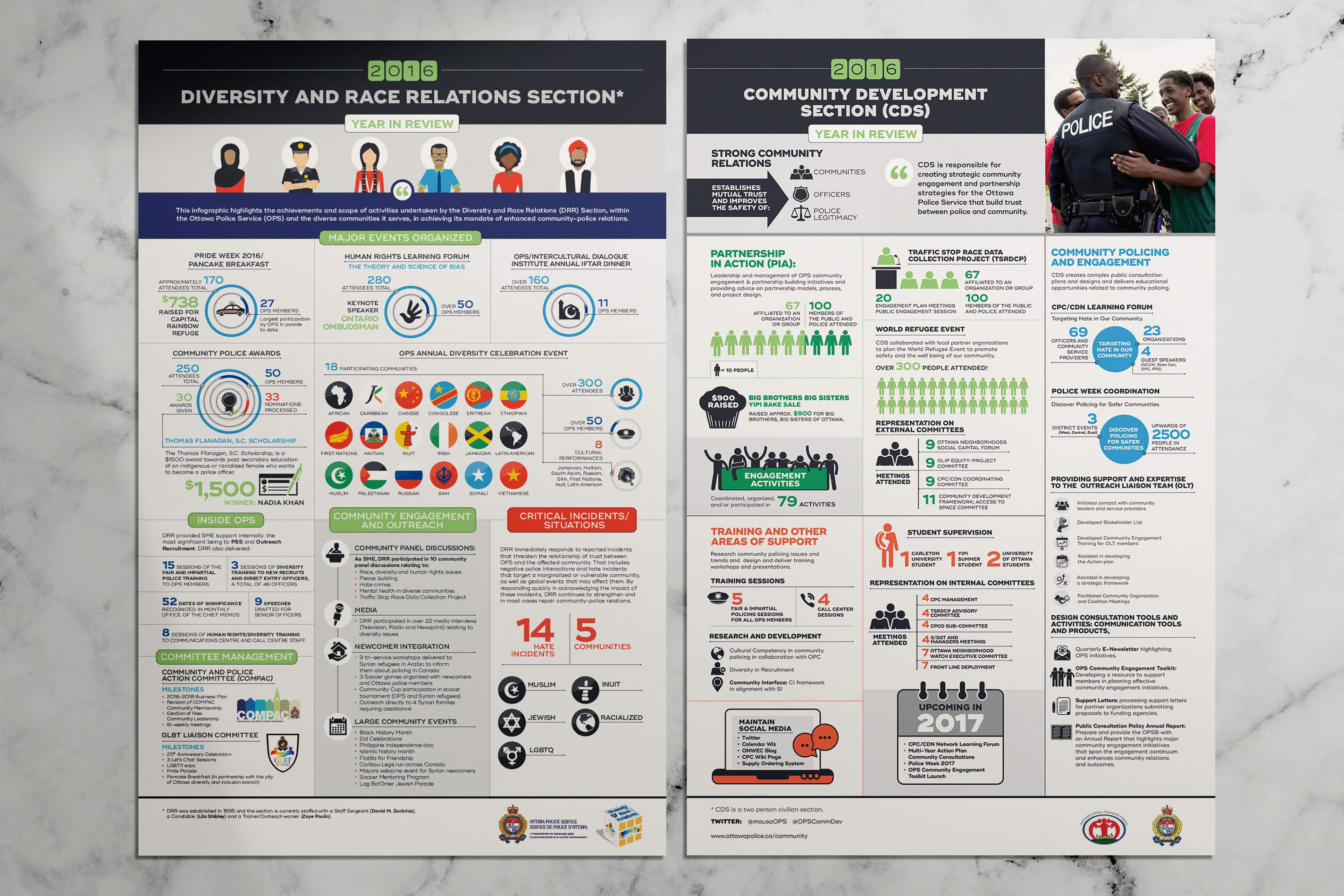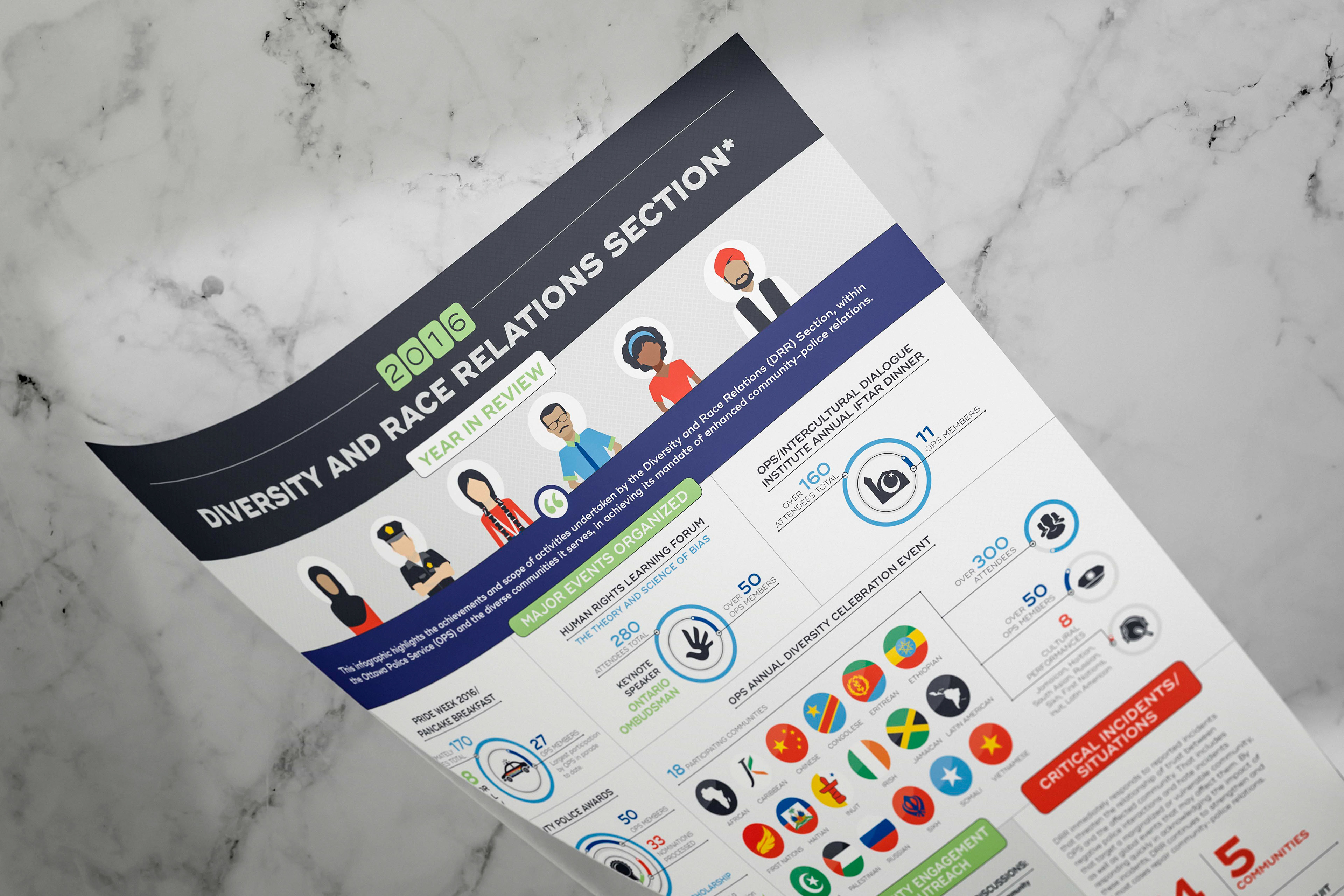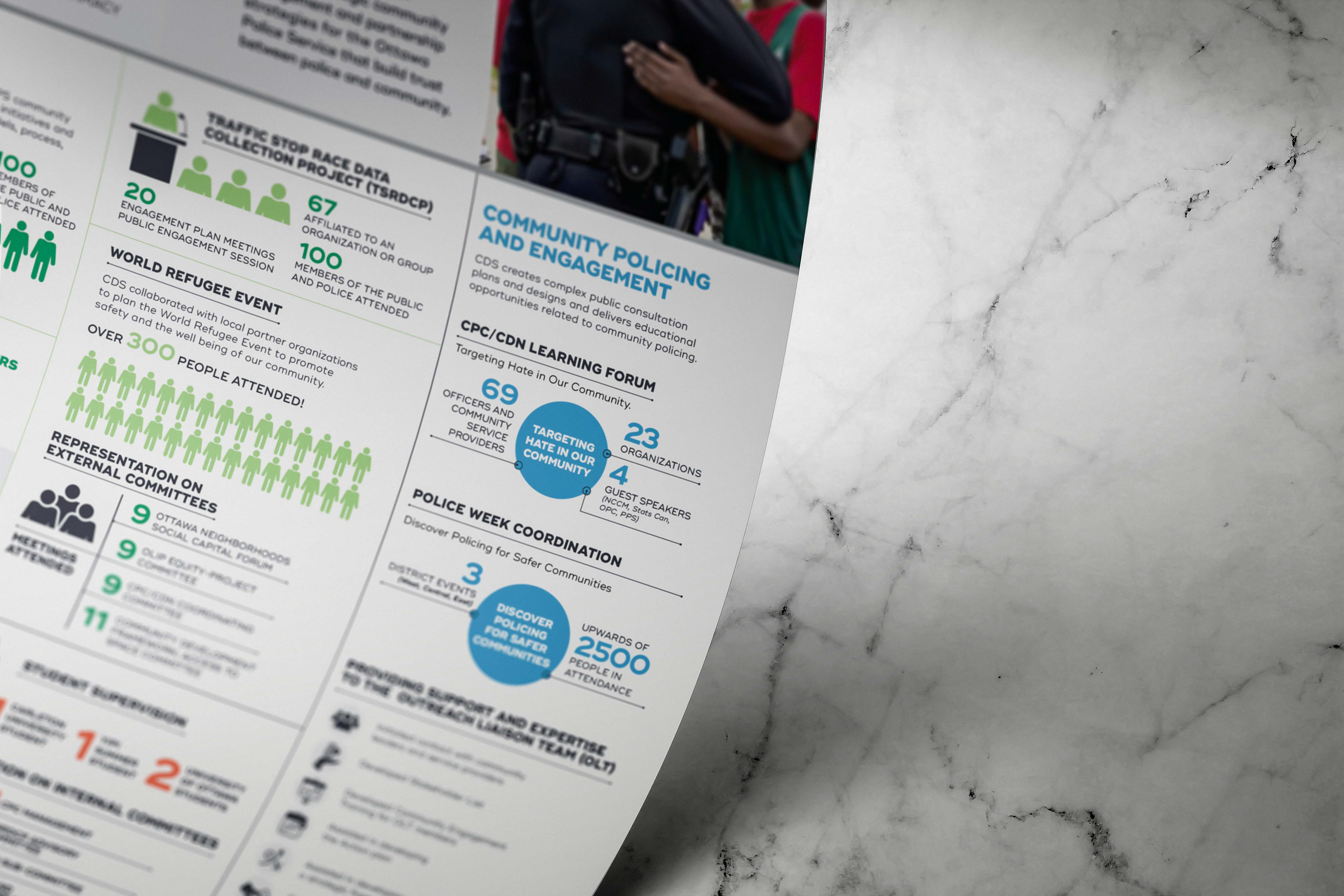 Creating fact-sheet designs, about plant science technologies, and how they help grow the economy, protect the environment, and build stronger communities across Canada. The first image, is the original concept that was chosen, and the four images that follow are the concept revised, as well as the rest of the Fact Sheet series. The concept was designed by myself, and the series were a collaboration with myself and other designers while working at
Accurate Creative.